Finally had some more time off to work on my orig 1968 beetle. I need to get this shell into a move-able shell (shed where it is being stored is being sold). So I decided to clean her up and get that motor case looking shmick. After a few chats with people on the aussieveedubbers forum (and previously getting blasted by my other half about putting engine case in the dishwasher

).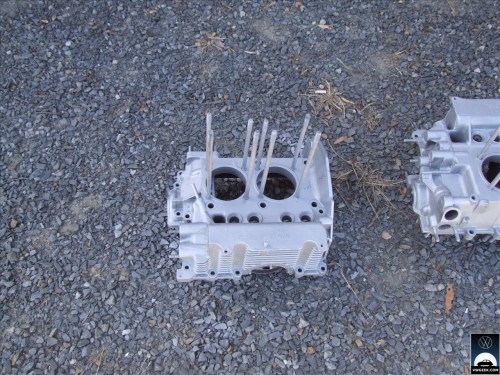 This is after several sprays of various degreasers, First off i used oven cleaner to get the basic dirt and grease off, worked good but the cheap $2 degreaser i sprayed on was way more effective, I also tried putting petrol into a sprayer and spray it, again it did work, but nothing like the $2 degreaser and a shot with my high pressure sprayer. Then coated the block with silver enamel spray (about $10 for a can). I did this because it looks cool but also the degreaser/oven cleaner seems to take the finish off the block.
I also started cleaning up the rear end of the pan same way as above.
Tempting to do a rat rod front end on her not sure yet.
Ended up with this welsh plug from when i was cleaning the engine block, downside is i have no idea where it is from :S hopefully someone on the AVD forums will be able to help me

.  Will be putting new seals in etc hopefully next week if i don't drive to melb to get an engine.