Okies first sign of rust on my little 1968.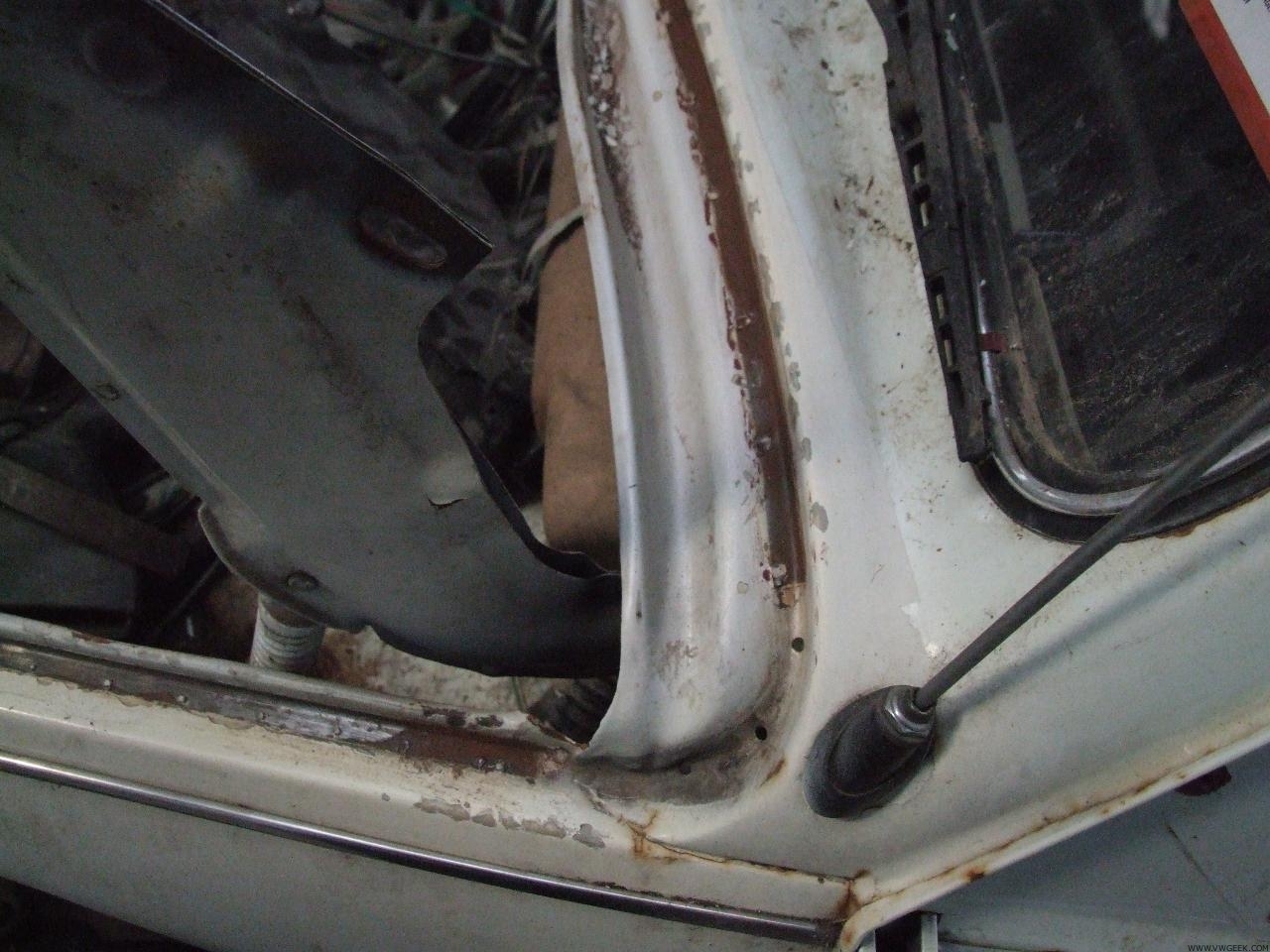 This rust was under the front bonnet seal (or was the front bonnet seal) i grabbed a Flathead screwdriver and a nice trusty hamer and broke all the tacks off the front seal.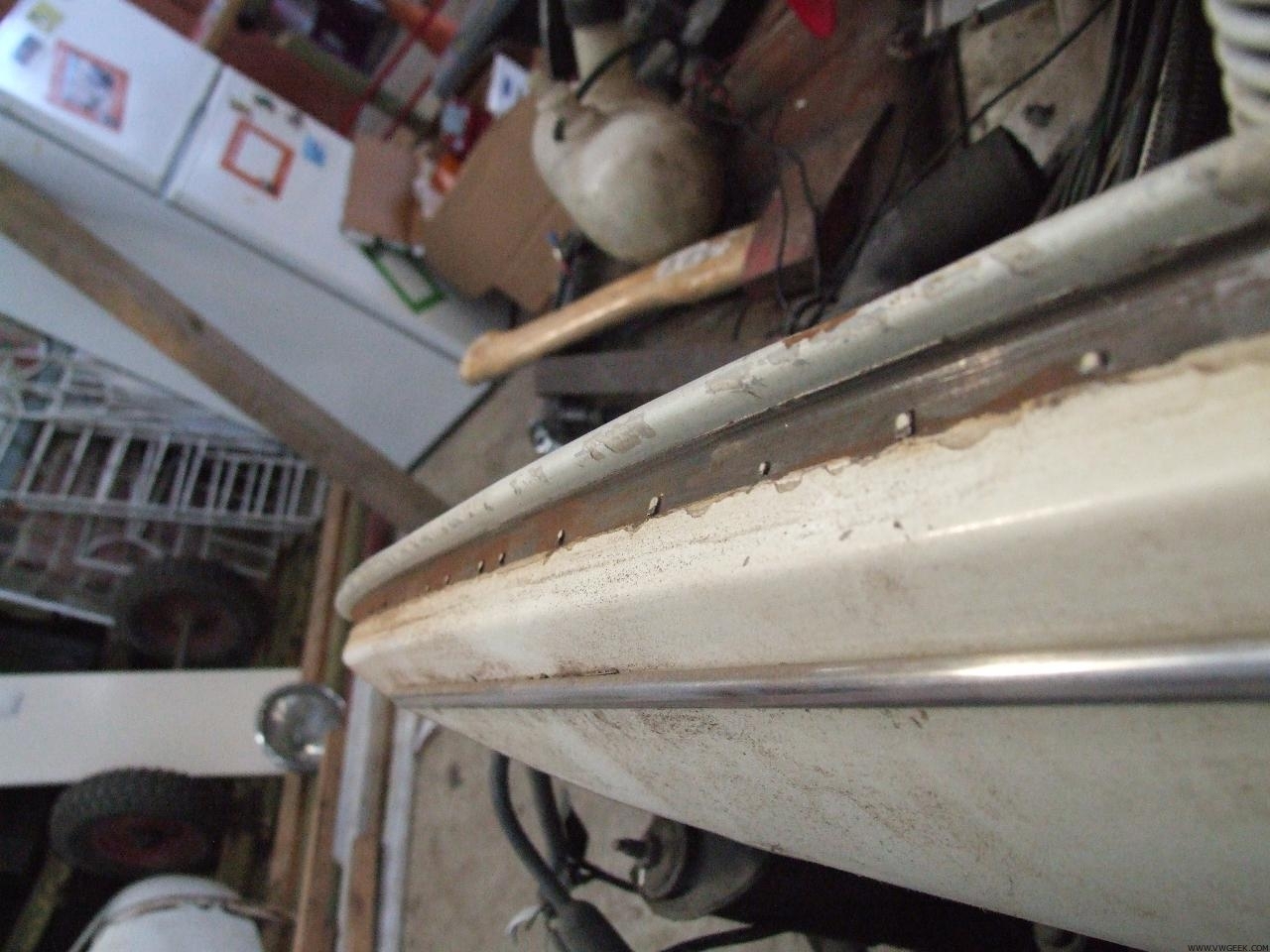 I will grind these down to nothing, now alot of you are thinking ok how does the rubber stick on the bonnet now, well the mexicans in their wisdom have designed a seal that sticks to the bonnet itself (ETA unknown).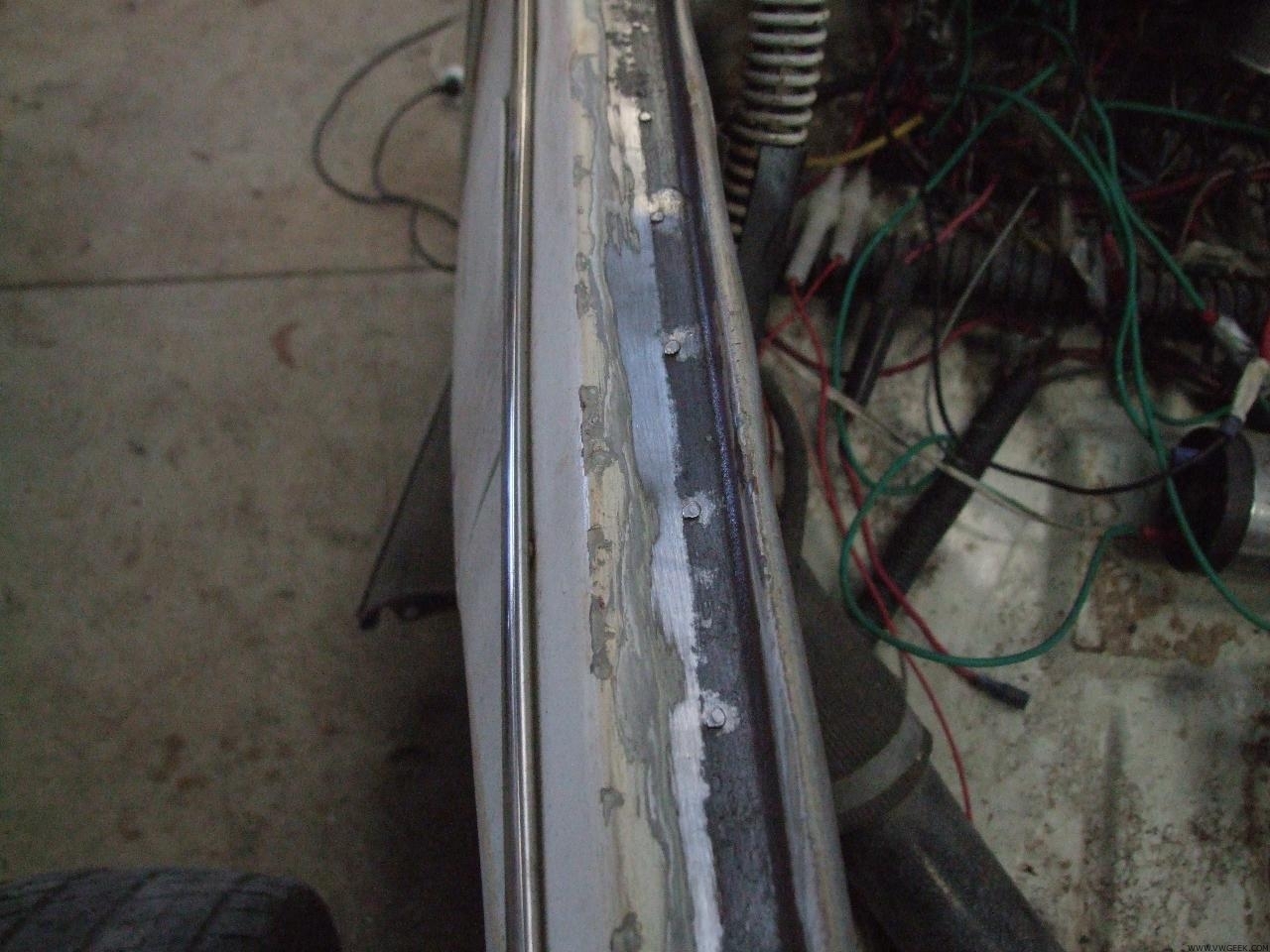 Ground down nice and flat, used a wire brush on an angle grinder to do it (well to be honest father took over that job and did a great job)
Put bristle's rust converter on the rust and man does it do an amazing job (later found out the fumes are cancer causing), But can i please note if you do this dont do it near somewhere where your workign, this black stuff gets all over you and it takes days to get it off (and never off your clothes).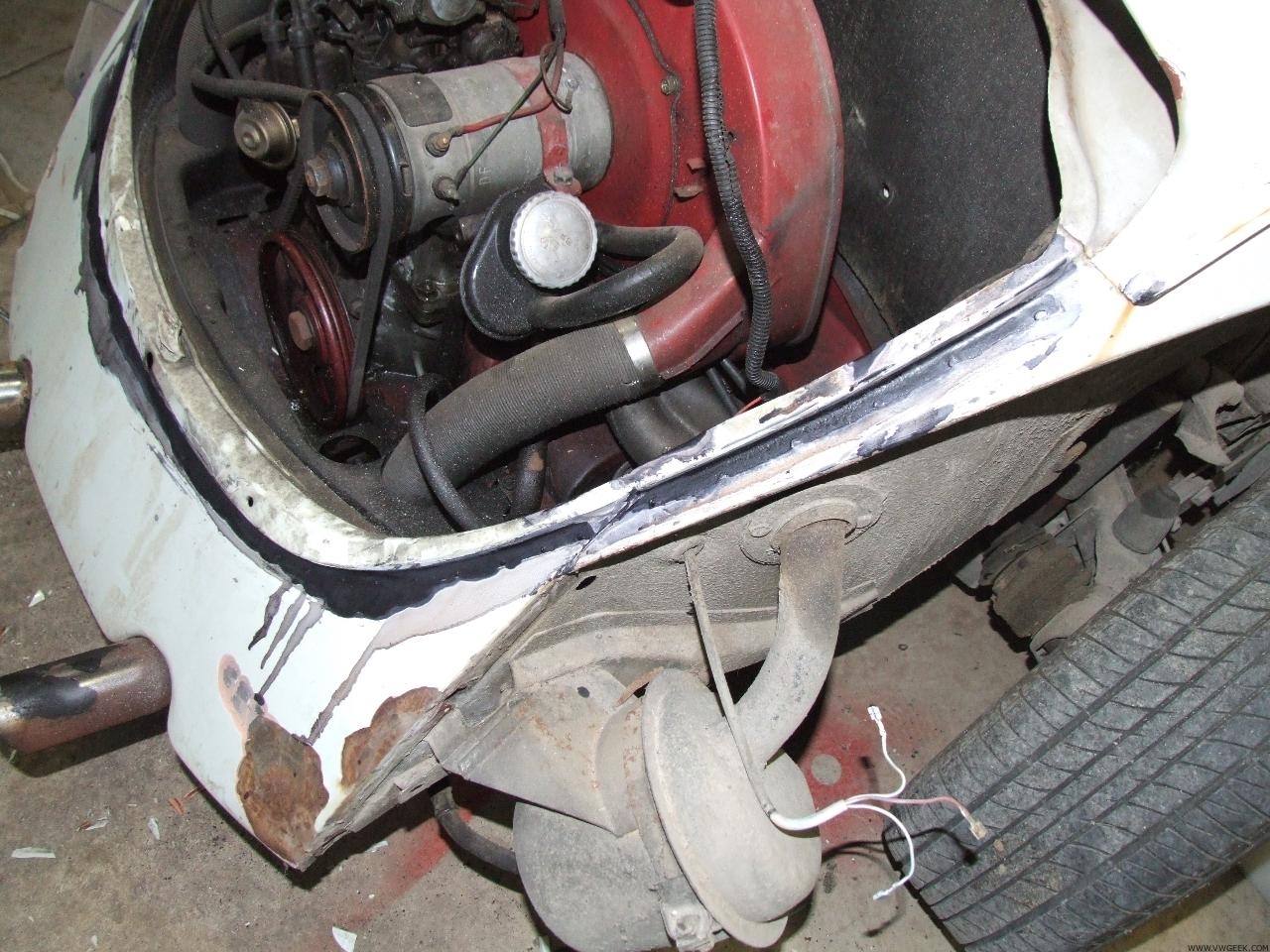 Also found out they made rear mexican seals so off came the rear seal. Also in this picture you can see the shithouse job the repair shop did painting and bogging the rear apron.. (not a big issue you will see why soon). In this picture you can also see the ATF tank.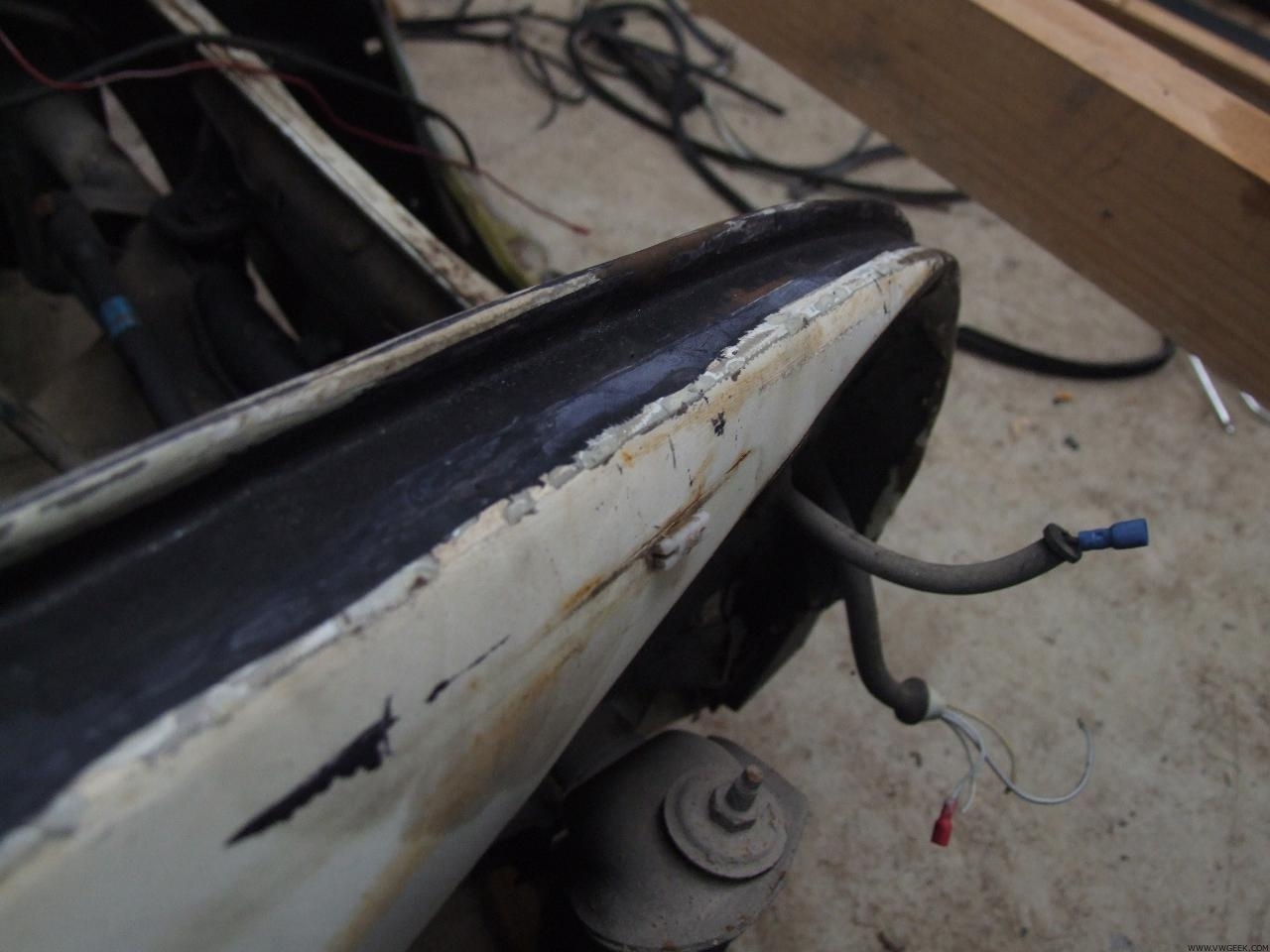 The damn black rust converter